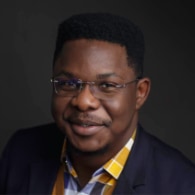 Gbemileke "Oscar" Oyinsan - MD / CEO
Oscar has been at the heart of creating and crafting powerful award winning stories for the ever-changing world of Advertising, Media and Entertainment in various administrative and creative capacities over the last 15 years.

Oscar's journey has taken him through the worlds of Radio and Television, Advertising, Production and Entertainment in the capacity as presenter and producer, in front and behind the microphone and camera.

Oscar is passionate about media and the use of media to effect positive change and his life's journey so far has been towards achieving this one goal and learning how to do so creatively with a touch of innovation.

Oscar holds an MSc in Media Enterprise from the Pan Atlantic University amongst other industry-recognized certifications.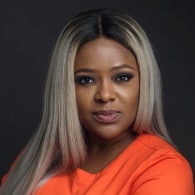 Titi Oyinsan - COO
Titilayo is an accomplished Nigerian Super model having represented international brands such as Coca Cola, Fanta, V-Mobile, Close Up Toothpaste, Xpression hair products numerous Nigerian Banks and insurance companies earning her the nick name Titi Fanta! Titilayo served as MISS LAGOS 2007, representing her state in The Most Beautiful Girl in Nigeria Pageant.

Titi seeks to develop her passion as a broadcaster (Radio and TV) and has worked for media houses such as NTA, Nigezie, SoundCity and 92.3 Inspiration FM and most recently TV Continental.

Titilayo "The Dynamite" Oyinsan popularly referred to, as "Tee- Eye- Tee- Eye" is presently a Co Host of the #1 Breakfast Show Wake Up Nigeria on TVC Entertainment with a daily viewership of close to 2 Million since 2017.

A selfless Nigerian with a passion for helping less privileged street girls, Titi is the founder of IAmDynamite Network of Givers who are presently campaigning to enable 300 girls under 12 go to school by sending 30 girls each year for the next 10 years. She is also the founder of IAmDynamite Women's Network - a not-for-profit making organization designed to empowering female entrepreneurs.

A recipient of several awards and nominations, most recent was the Sisterhood Awards for TV personality of the year and a Broadcasting certificate of Factual Program Making from Radio Netherlands Training Centre (RNTC).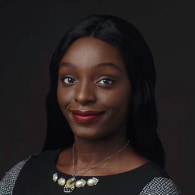 Chidirim Ndeche - Business Development Manager
Chidirim is a communications professional with a passion for telling powerful stories and using these stories to inspire and effect positive change across Nigeria, especially among young creatives.

Her experiences curating and creating stories for Guardian Nigeria, Life Magazine and Plat4om Media have helped her hone her communication and business development skills over the years.

She holds a BSc in Mass Communication from the University of Lagos and an industry-recognized certification in Marketing Strategy and Copywriting from Oxygen Academy.

She has led various teams as a Content Production Lead and an Editor for creative organizations, flowing through the Nigerian Lifestyle, Tech, Entertainment and Fashion industries.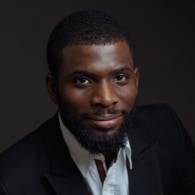 Stanley Osemenam - Client Service Manager
Stanley has a Bachelor's degree in Economics from Madonna University.

He has worked as an assistant consultant for the then Raben Group Nigeria and has certifications in Customer Relations and Management, Human resource Management and Digital Marketing.

His journey into clientele management is ever evolving and transcending, as learning new ways of conferring solutions to tailored needs requires intense research and staying abreast of the brand to user experience.

Stanley is not quite done yet as he has plans to further in International Business.